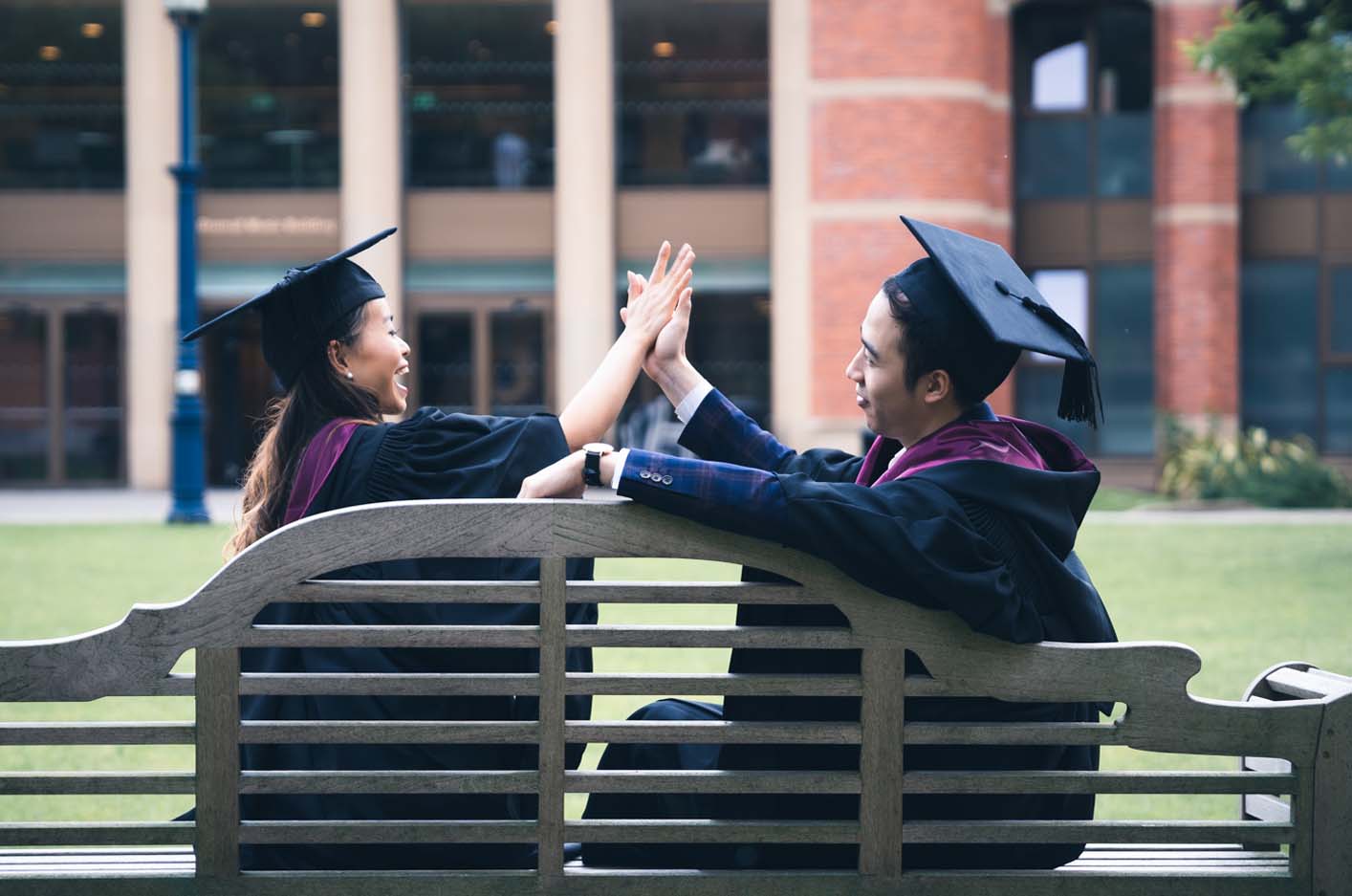 Our gowns are available from stock in our easy care fabric which was chosen by our customers. The feedback we heard from our customers suggested frequently they were "too hot" and you wanted a garment that wasn't too heavy and allowed them to "breathe" while they were on stage under the lights, or whilst they were at the centre of attention. Additionally, it was suggested that a fabric which is easy to look after and that could be transported easily, would be beneficial there are clearly benefits to being able to wash, transport, and iron choir robes in a domestic environment.
We specialise in making bespoke academic hoods and personalised stoles and sashes. We can make single hoods to your exacting requirements and have made hoods in glorious tartan fabrics for choirs, as well as, academic hoods for every type of academic, or non-degree awarding body. Our personalised stoles are made from beautiful bridal satin and feature an interlace fabric to give them a rich and luxurious feel with a weight of approximately 325gsm. We use both embroidery and vinyl printing for the finery and produce these in their thousands every year for academic institutions and churches around the globe.
Larger Orders
For orders over 20 pcs, we are able to make the gowns in a heavier gauge twill weave fabric which is approximately 50% heavier than the easy-care range but has all the benefits of ease-of-use. This bespoke product is subject to applicable lead times. For orders of over 50 robes from our luxury range, we are able offer a full tailoring service. We are proud to have worked with school, colleges, universities, large choirs and international churches with congregations in their thousands. Using our five-step design process, we will work with you to create a Look Book of design ideas which match the criteria or brand guidelines that you have stipulated. After you have approved the conception and formally agreed to proceed, we will create a pre-production sample for final approval.