Bespoke Products & Bulk Orders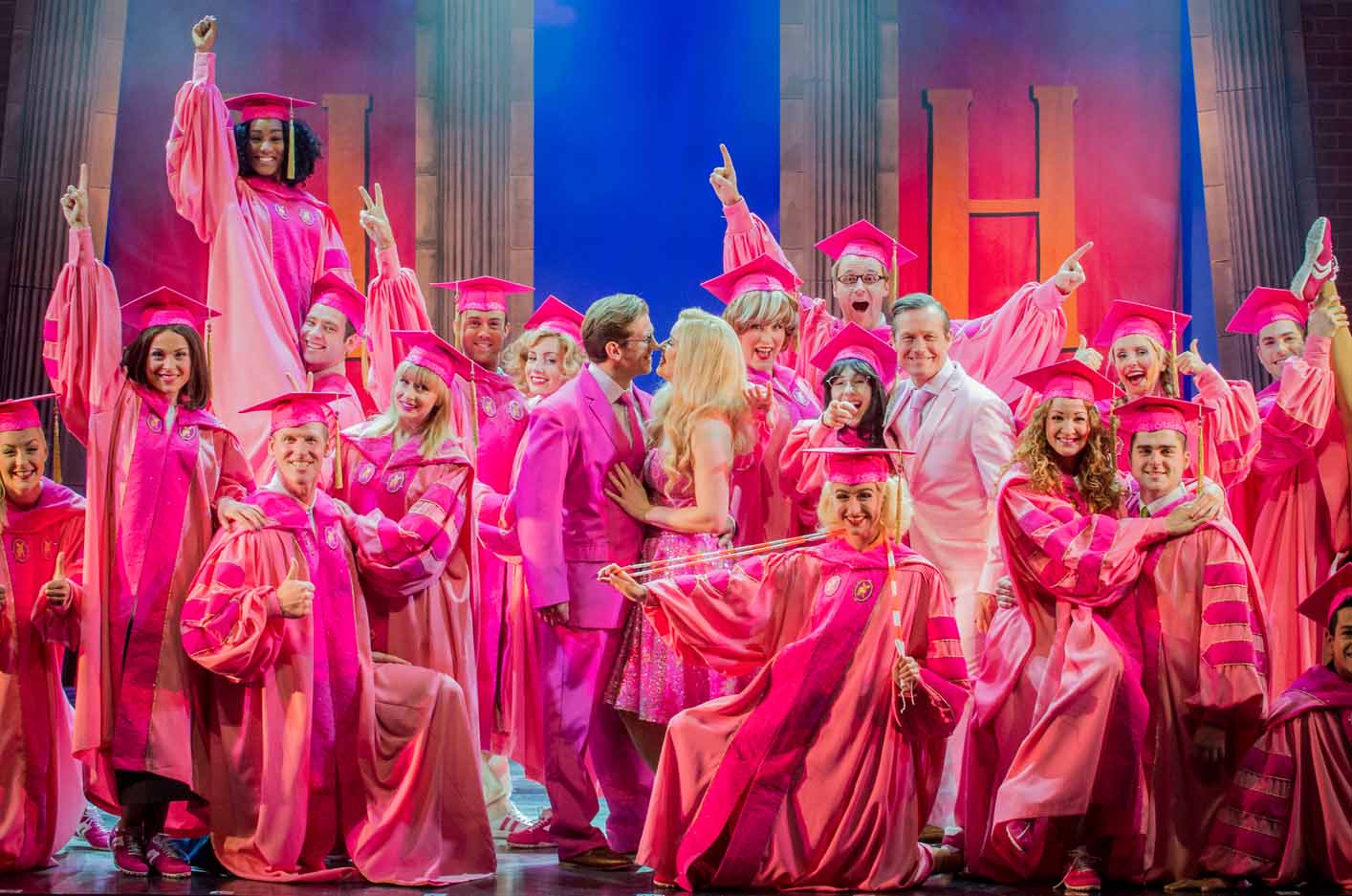 Enquire Here
Individuality is to be celebrated; uniformity is to be admired. Our 5 Step Design Process helps us to understand exactly what you require. We then produce a 'Look Book' for you to hone down these ideas and from here we can move on to preproduction with your sign-off to proceed.
We produce ceremonial robes to any style, from the traditional to modern robes with reversible elements which lend themselves to be worn at multiple occasions along with embroidered stoles, reversible stoles, and custom-made academic hoods.
We have been proud to have provided the ceremonial attire for the entertainment industry, universities, colleges and business schools throughout the world, but we also take pleasure from creating beautiful products for those smaller churches, nurseries, schools and individuals with more modest budgets. The photo above is from UK Productions production of Legally Blonde where Ashington Ceremonial Gowns was appointed as the supplier for their bespoke robing. Listening carefully to their Wardrobe Manager, we produced the robes and mortarboards which met their exacting requirements in terms of style, but also in terms of practicality. The production ran for 12 months at about 80 venues around the UK and needed to be easily transported, but also washable.
Working in the industry for as long as we have has helped us to build the connections to source the very best fabrics and determine the machining methods which are best for our products. We are able to offer the choice from a vast range of colours of fabric, fabrics of differing weights, personalisation and embroidery options, woven Jacquard labels, grosgrain facings, piping and lame piping.
Enquire Here